Are you a Montana Resident? You qualify for a Montana ID card.
Montana ID cards require an in-person visit to an MVD Driver Exam Station. 
Mail in processes are NOT available for identification cards.
 How do I apply for an ID Card?
Make sure you schedule an appointment at your desired exam station.  Once you have arrived at your appointment, there will be a form to fill out. You will have to provide that form as well as required documentation and pay a fee in order to complete the transaction.
Note: If you already have a Montana driver license, the name and address you use must match the ID card.
How much will it cost and how long will it be valid?
Are you 21+?
The fee is $17.00 and is valid for 8 years.
Are you under 21?
The fee is $17.00 and is valid for 8 years.
What documents will I need?
Proof of Identity

Proof of Authorized Presence

Proof of Montana Residency
There are a variety of documents that will be accepted. Click the button to review what documentation you need to bring to your appointment.
Please make sure the full legal name and date of birth you provide for your ID card matches what is on file with the Social Security Administration.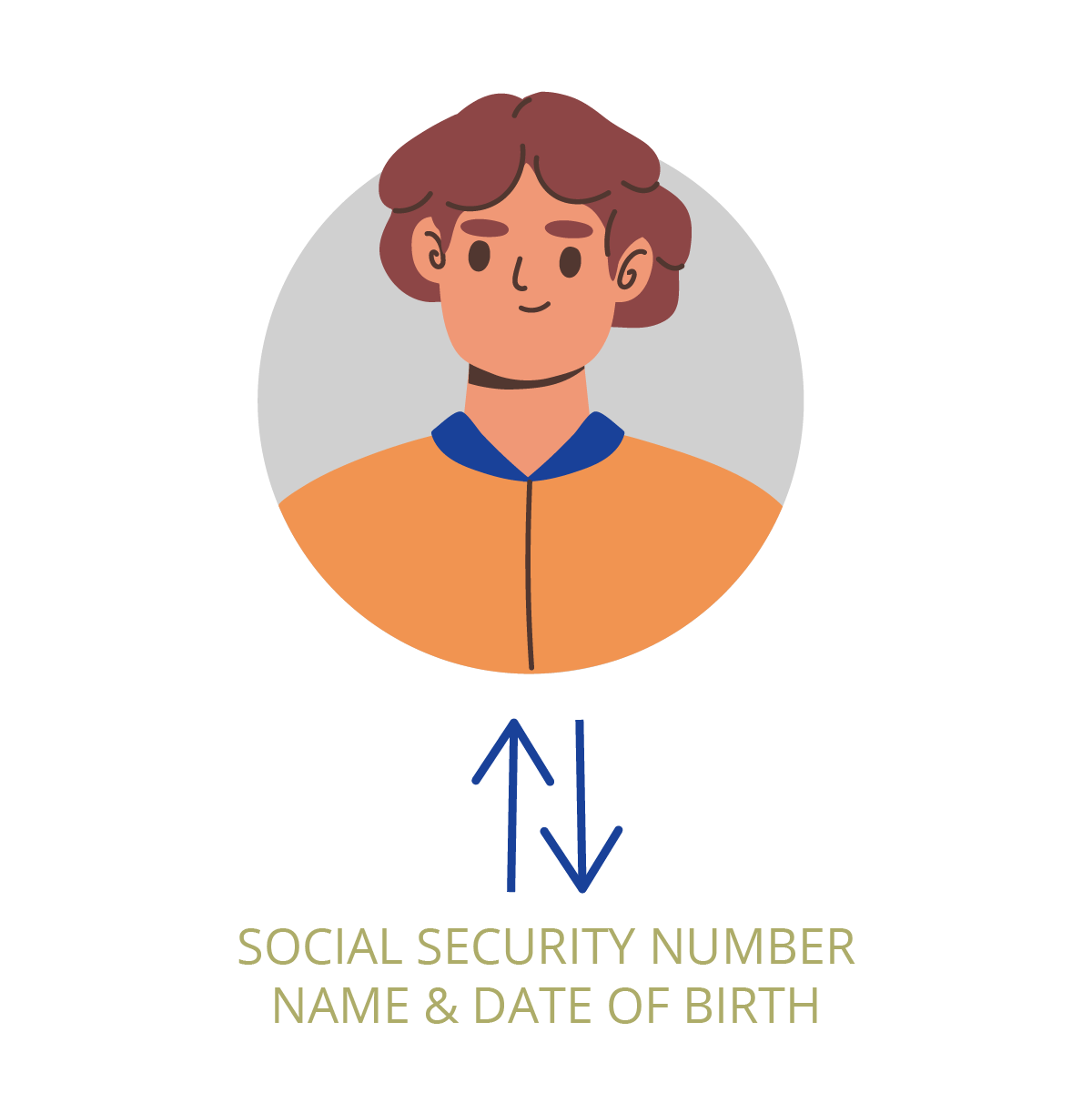 Identity Confirmation 
Your identity is important. Identity theft is now the top-reported form of crime in the United States. The name and birth date on your application for a driver license must match what the Social Security Administration has on file. The document will be checked with the Social Security Administration. This is to help protect you against fraud. It is important to fix discrepancies now to avoid problems in the future for you and your family. 

How do I change information on my ID card?
Changing Your Name on Your ID Card
Prior to changing your name on an ID card, your name must be changed through Social Security. Once that is complete, you must schedule an in-person appointment at a Driver Exam Station.
An applicant's full legal name is required on an identification card application, including a renewal application, and on the card itself. 
The name on your application must be the same as the name shown on a primary document unless:
You submit the required name change documentation
Your last name replaced your middle name prior to marriage. U.S. or Canadian birth certificates are acceptable proof of prior last name.
Your name has been truncated in accordance with policy (Administrative Rules of Montana 23.3.127(3))
The space provided for recording a full legal name on an ID Card may not exceed 28 characters, including up to three commas. Titles such as Dr., Rev., Mrs. and Mr. are not allowed. You may include hyphens only if they are used in your name as it appears in the primary document you use as proof of your identity.

Required Documents for name change
Applications for name change must be supported by a certified copy of one of the following documents:
A marriage certificate from the issuing government jurisdiction
A decree or judgment granting a name change from a court of competent jurisdiction
A divorce decree or dissolution of marriage specifying change of name
A U.S. Department of Homeland Security, Citizenship and Immigration Services (USCIS), certificate of naturalization (form N-550, N-570) issued to the applicant
A declaration of marriage filed with the district court clerk where the declaration was made
Upon payment of the required fees and providing proof of name change documentation, an applicant may also apply for a replacement card with the legally changed name.
Changing Your Address on Your  ID Card
You must notify the MVD's Driver Services Bureau within 10 days of any change of address. This is required by law because the licensing authority may wish to contact you regarding your ID at any time. 
To update the address on file with the MVD, complete and mail in Change of Driver License Address - Electronic Record (34-0300). There is no fee for updating your electronic record. This form is available from most county treasurers, a Montana Highway Patrol trooper, or any driver license station.
If you want your new address on your photo ID, you must:
Go to an MVD Driver Exam Station for a replacement ID card.
Pay the $10.30 replacement ID card fee. 
For a list of driver license stations' locations and hours, see the Driver Exam Station page. You can use appointment scheduling.
Don't let the opportunity pass you by.
When you get a license or ID - you can easily and conveniently:
Register to Vote
Register for Organ, Eye, and Tissue Donation Program
Register for the End-of-Life Registry
Register for Selective Service